The Counties Manukau AOD Provider Collaborative seeks to resource activities that are compatible with the Counties Manukau mental health and addictions philosophy in accordance with its strategic plans.
In fulfilling this purpose, the Collaborative has initiated projects that support the Counties Manukau AOD workforce, contribute to the sector's growth, and help make the services great places to work.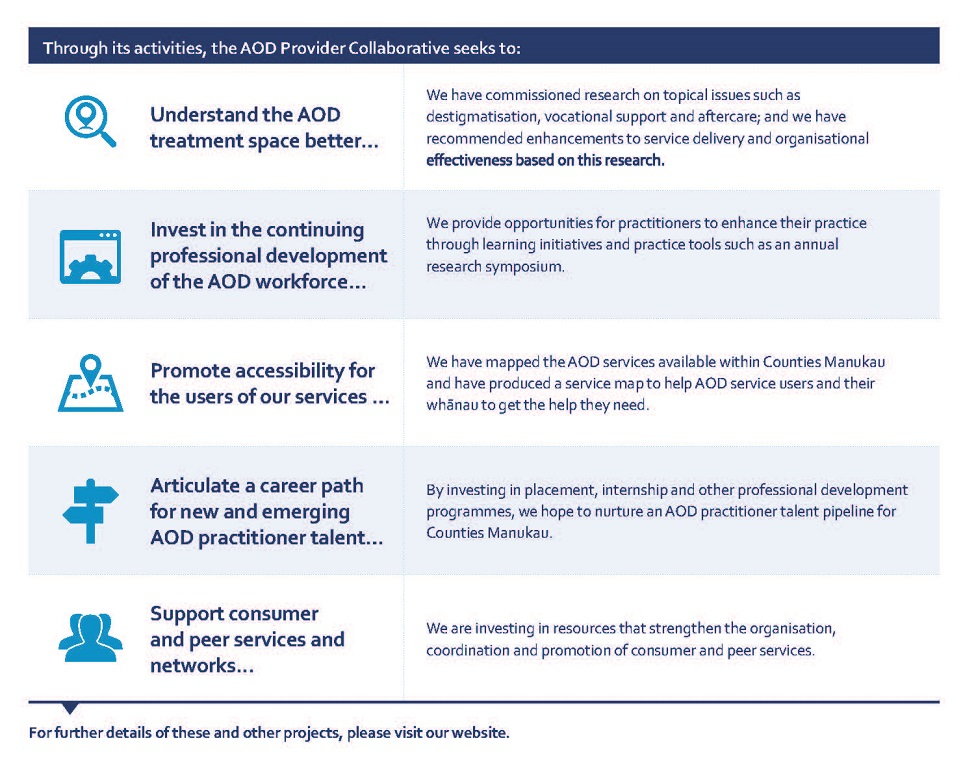 Please visit the projects pages of this website to find out more about specific projects within the priority areas described above.